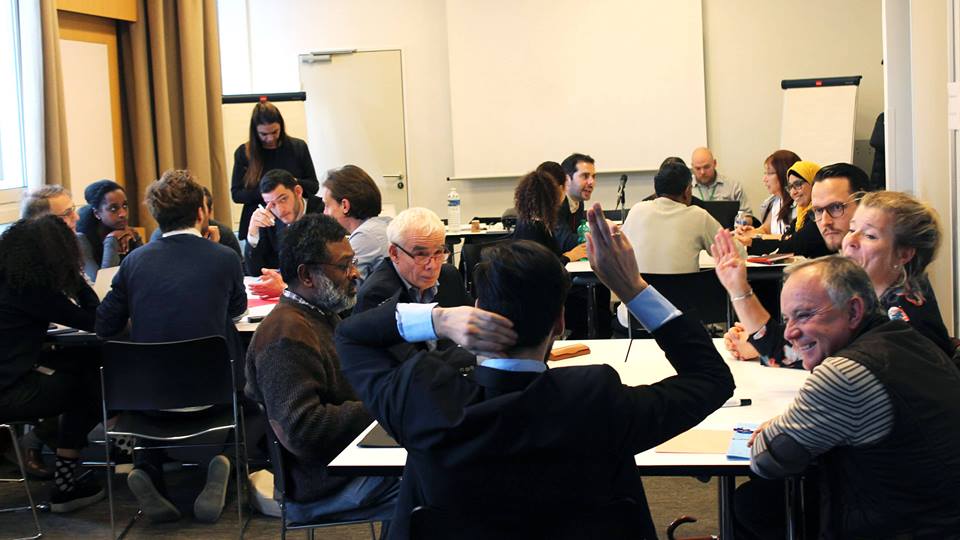 Interreligious: Dialogue Against the « Clash Society »
15 intercultural, interreligious and interbelief dialogue organisations are going to meet in Paris the 7th and 8th June 2018 to build the Coalition of European Organisations. The goal? strengthening the dialogue field in Europe and increasing its impact. Rafael Tyszblat is a mediator, an educator, a specialist in intercultural dialogue and the head of Connecting Actions. Interview.
Sarah Hamdi : To give us some context facts, today, where is France at in terms of interreligious dialogue? We are talking about a real jeopardy for social cohesion and coexistence. What do you think about it?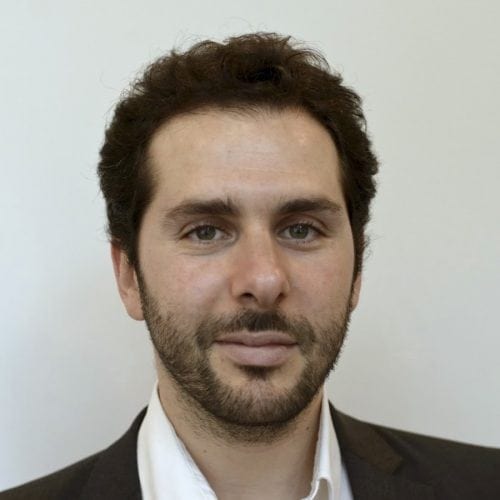 Rafael Tyszblat : No need to remind the context. Indeed, we live in a society in which the escalation of inter identity and inter religious tensions seems exponential. In the last period, can you remember of a day without any news item, an announcement, a tweet, a photo seen as provocation on a community or even racism, or as racial, ethnic, religious, cultural discrimination? It seems like it won't stop.
There are people who do things to go against the grain but what a challenge ! Media and commentators from everywhere are always fond of clash, of subjects that can inflame hate and suspicions.
I'm not saying that media and the various participants make up facts, but the magnifier effect on what is going wrong restrains us from seeing the efforts made to bring people closer. We come to think that the clash is unavoidable but there are still solutions. There are solutions on interreligious dialogue, whether it is theological exchange, citizen meetings or school interventions.
But it is true that things seem to slow down since the beautiful reaction we saw after the beginning of the several attacks that we are going through. According to me, the actors of the bringing closer may always reinvent not only their mission, their activities but also their way to make most people cultivate this coexistence. And they are doing it !
S.H. : Tell us about the origin of this initiative ? (which observations have you done)
R.T. : The observation was that there are a lot of us supporting this field the interreligious, interconvictional, intercultural dialogue but too little is done  in a too isolated way compared with the issues. Organisations in Europe that share the same mission of building bridges through dialogue don't even know each other or they simply don't find the way to work together.
Today – given the poor situation of inter group relations – we ought to do everything to achieve our vision of a peaceful society that know how to deal with its differences, in an ethical and smart way. So, the idea is to give ourselves the tools of our ambitions by being stronger together than separated.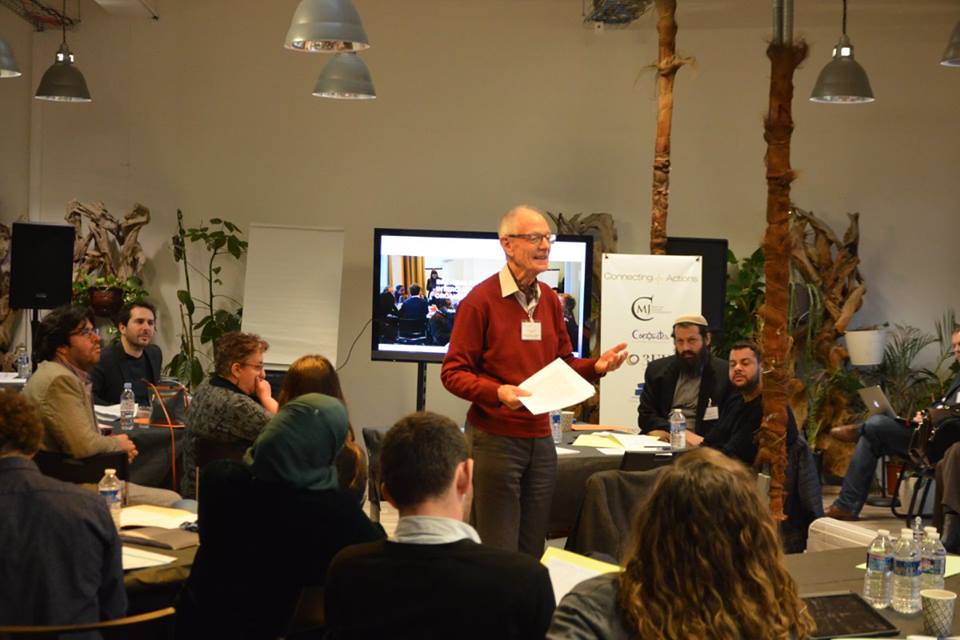 S.H. : What are you expecting from this 3rd symposium organised by Connecting Actions, the 7th and 8th June at the FIAP in Paris ?
R.T. : The goal of this meeting is simply to achieve the consensus that we began  -in November 2016 and December 2017- during our last symposiums (see the report) and to adopt the charter and the bylaws of this Coalition that will take the shape of a non profit organisation.
S.H. : Which roles will this European Coalition play ?
R.T. : The first role of this Coalition is to strengthen ourselves as civil society organisations by sharing our knowledge, our experiences, by learning from our failures and supporting each other in our collective actions. It is also about giving more visibility to this work and to reverse the apparently dominant culture of clash.
S.H. : In the current French context, it seems that media and politicians confiscate the religious topic. For example, it is shown by the release of the 300 personalities manifesto against 'New Anti-Semitism'.
R.T. : Indeed, France is a country of opinions, for better or worse ! The most influential people add up to sign pretty unwelcome opinion pieces that contribute to widen the gap under the pretext of searching the truth. They have the right to say what they say, but if only the first concerned were also better heard… And if only we did this work of dialogue over time – face to face – rather than doing it by the proxy of written outrages.
S.H. : Still, these heated debates (much more than captivating) does not seem to represent daily relations within the civil society regarding religions or irreligion. Is it the case ?
R.T. : Indeed, and the proof of this disconnection is that all the injunctions made towards a community to condemn its extremes do not consider that – within these communities – numerous voices are actually trying to make themselves heard to precisely condemn their extremes ! We are behaving as if each one belonged to an ideological and identity monolith and this ends up preventing us from seeing any nuance.
It is exactly by constantly asking the other to condemn their extreme minorities that we radicalise them too. It is a human thing. And this is the case of all communities, even if the Muslim community is the one that is certainly at the center of all the tensions at the moment. But the reality is that the people I meet everyday don't look like the aggressive or dominant figure that is shown to us.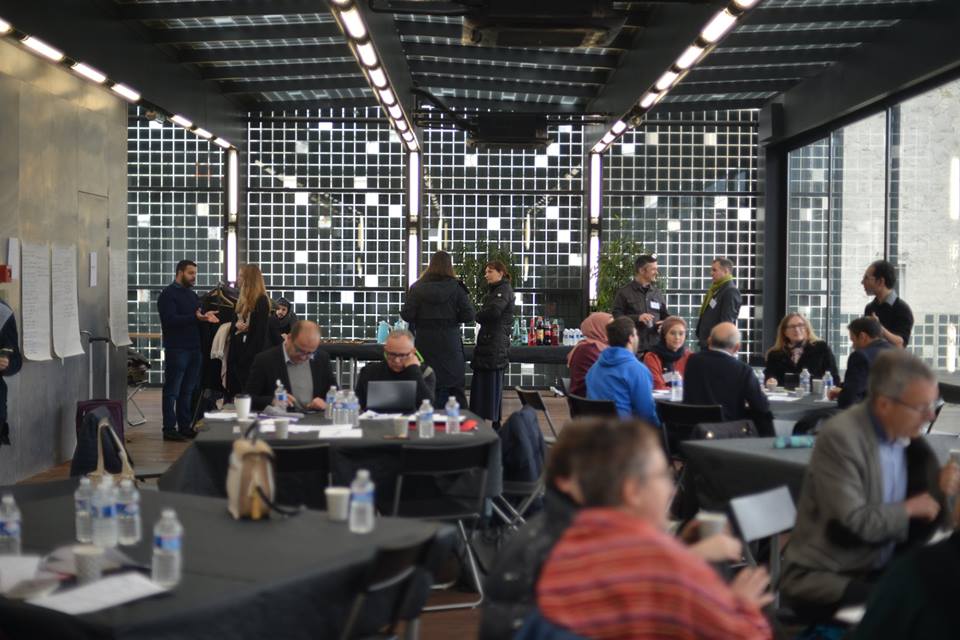 S.H. : What will your activities be within this Coalition ?
R.T. : I head Connecting Actions and, as such, I am giving myself the mission to bring this Coalition as far as possible. But for now, the Coalition does not exist so let's wait to see what will come out the decisions of our meeting to know who will play what role. There are around fifteen represented organisations so I hope that each one of them will want to play a role.
S.H. : What is the next step ?
R.T. : It will be about registering the bylaws of the created Coalition and beginning its activities! We have plenty of ideas : sharing a toolbox of inter dialogue, creating events and inter-associations programmes, inventing new forms of dialogue, communicating about what we do and about all the things we can bring to a European society that needs to better understanding itself.
By Sarah Hamdi   
List of organizations participating in the launch :
– Ad Astra (Finland)
– Coexister (France)
– Connecting Actions (France)
– Dialog Perspektiven (Germany)
– The Faith and Belief Forum (United Kingdom)
– Faiths in Tune (Germany/UK)
– Fryshuset – Together for Sweden (Sweden)
– Groupe Inter Religieux pour la Paix 78 (France)
– GFIC- Groupe des Foyers Islamo-Chrétiens (France)
– Gemeinsam für Vielfalt (GfV)
– Integrationswerkstatt Unkel (Germany)
– Madipax – Maison du Dialogue et de la Paix (France)
– The Muslim Jewish Conference (Austria)
– The Salaam Schalom Initiative (Germany)
– Sharing Perspective Foundation (Netherlands)
– United Religions Initiatives Europe (Europe)
Crédit Photos : ©Connecting Actions