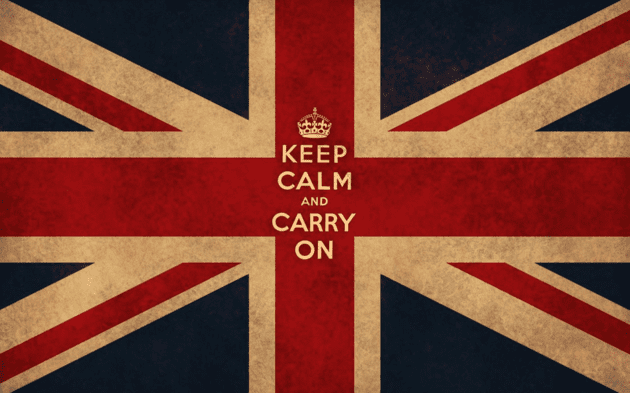 Brexit « Paris, le nouveau Londres ». Really?
Paris peut-elle dépasser Londres ? Encore impensable il y a quelques mois, le séisme du Brexit a ouvert la voie aux spéculations les plus folles.
Faire de Paris, le nouveau Londres. Valérie Pécresse, présidente de la Région Ile-de-France se voit déjà en haut de l'affiche. Wait and see.
  » Welcome to Paris-Région « . Depuis le 22 juin 2016, date de la victoire des pro-Brexit en Grande-Bretagne, Valérie Pécresse, présidente de la Région Ile-de-France, a des étoiles dans les yeux. Sur LCI, elle déclarait vouloir faire de Paris, le  » nouveau Londres « .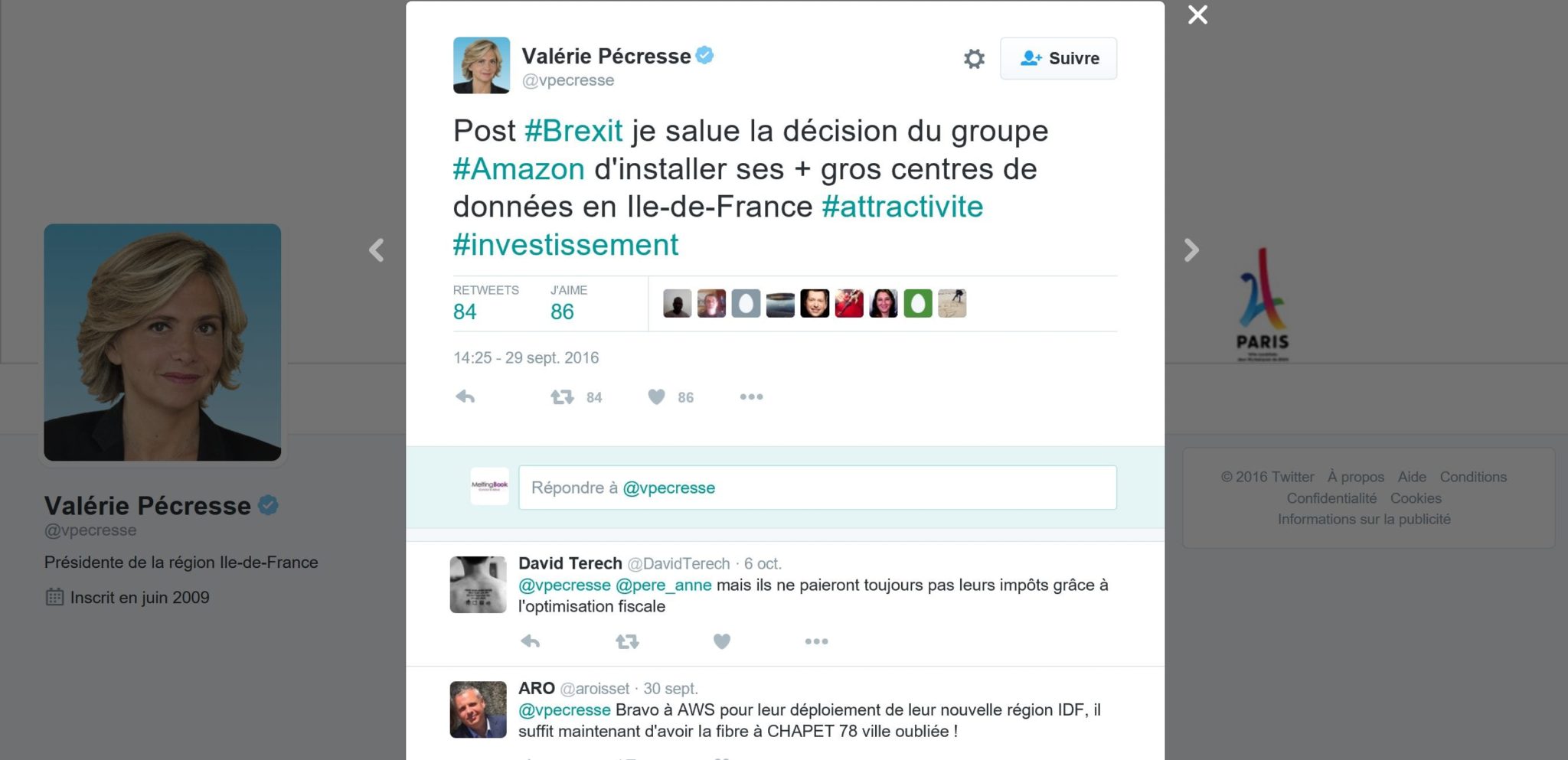 Valérie Pécresse, présidente de la Région Ile-de-France
Un pari ambitieux que la présidente de Région semble bien décidée à relever pour attirer en Europe, les multinationales soucieuses de rester dans l'Union européenne. Mais qui pourrait devenir réalité.
D'autant qu'une étude publiée par KPMG, lundi 26 septembre, a de quoi les espoirs de Pécresse. On y apprend, par exemple, que 3 PDG sur 4 délocaliseraient leur entreprise une fois le Brexit acté.
Si la fiction n'a pas encore officiellement dépassé la réalité, ils étudient les éventualités à une situation à laquelle 72% d'entre eux étaient opposés.
Pécresse sur les starting-blocks
Encore impensable la veille du référendum, le «  leave «  a, pourtant, remporté les suffrages laissant les Britanniques sonnés par l'idée d'un départ de l'UE. Toujours est-il que Theresa May a douché tous les espoirs d'un second référendum. «  Brexit is Brexit « , lançait-elle peu après son arrivée au 10 Downing Street.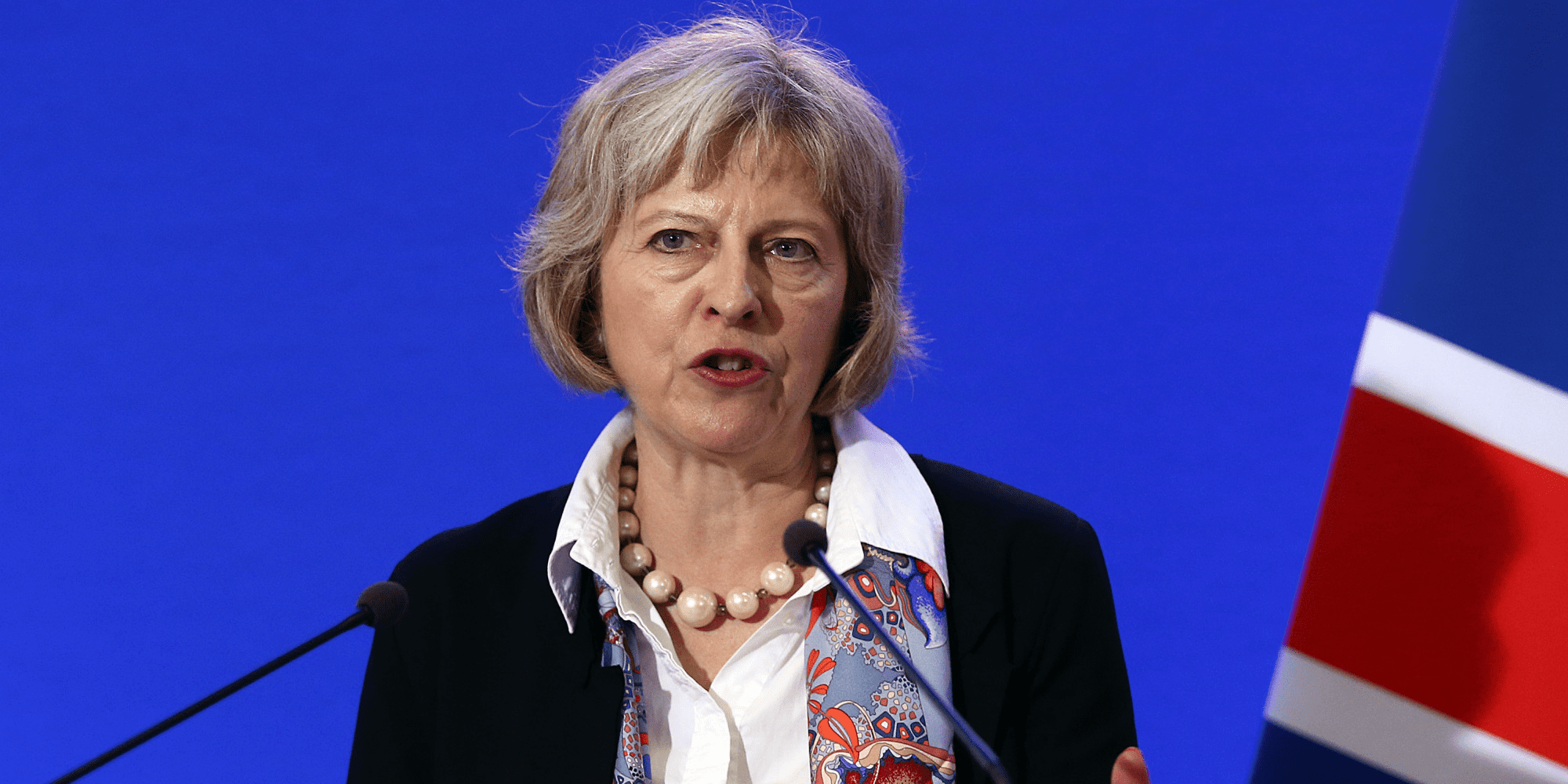 Theresa May, Premier Ministre Britannique
Raison de plus pour Valérie Pécresse d'aiguiser sa stratégie. Dès le lendemain du vote, une campagne digitale était lancée et 4000 courriers envoyés aux entreprises étrangères du Royaume-Uni.
Une offensive dans le sillage de la réunion « Welcome to Paris« , organisée au siège d'Euronext à la Défense, sous l'égide de la Région, de Paris Europlace et de Paris-Ile-de-France Capitale économique, le 8 juin dernier.
Dans les cartons, une campagne de presse potentielle dans les médias britanniques histoire d'appâter les plus hésitants.
Dépoussiérer l'image de Paris
Et pour optimiser ses chances, Valérie Pécresse a placé Robin Rivaton, un jeune premier de 29 ans, à la tête de Paris Région Entreprises, l'agence de développement économique de l'Ile-de-France.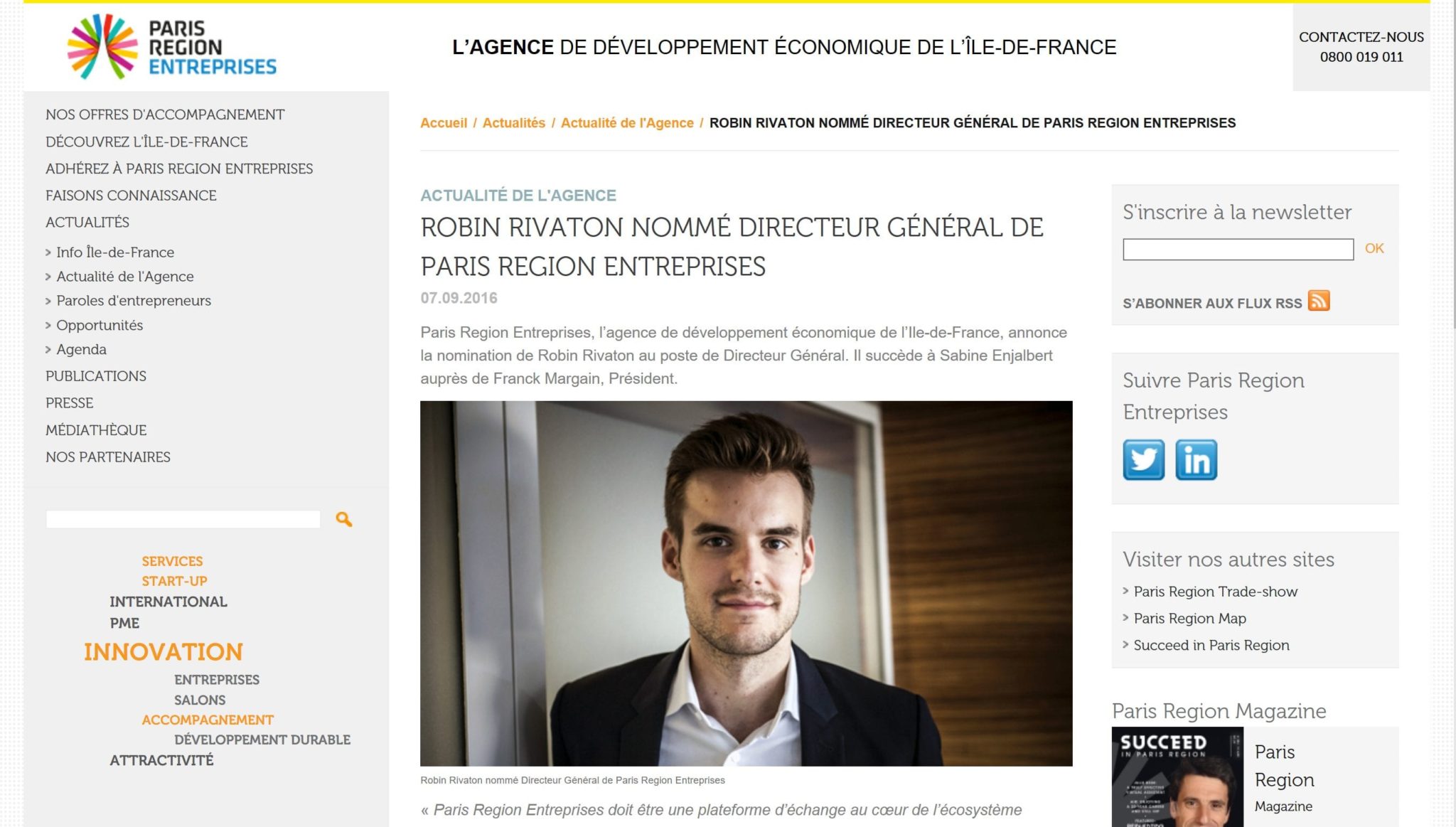 Robin Rivaton, Directeur général de Paris Région Entreprises
Quel meilleur moyen pour relancer l'attractivité de la ville musée ? Tout droit sorti du sérail-sciences Po et ancien conseiller du président d'aéroport de Paris, Rivaton a une mission claire. Rendre à Paris ses lettres de noblesse et « accueillir les entreprises tentées de quitter Londres après le Brexit « .
Un activisme assumé et pas vraiment étonnant. Paris a des atouts. Au-delà de l'image touristique de la ville, Paris dispose d'atouts indéniables. La capitale est, ainsi, passé de la 29e à la 21e place dans le classement des pays préférés des expatriés.
La qualité de vie plébiscitée par les expatriés explique cette remontée, malgré un contexte morose au plan de la sécurité et de l'économie…
Finance, mon (nouvel) amour
Du côté, des pro de la finance la question fait débat. Imane, 38 ans, est gérante dans un fonds parisien. Avec 15 ans dans le secteur, elle livre une analyse plutôt optimiste. « A Londres, il y a beaucoup de Français dans la finance », souligne t-elle.
Pour elle, si le choix leur est donné « ils choisiront Paris à coup sûr ». Et de nuancer, « le repositionnement ne se fera pas forcément d'une manière globale. Pour les back office ou les fonctions supports, le Luxembourg ou l'Irlande peuvent concurrencer Paris ».
« En revanche, le front office-les traders- ne voudront pas aller au Luxembourg… », prévoit-elle. Hier honnis, les traders et tout ce qu'ils représentent pourraient bien devenir le cheval de Troie de la bataille dans laquelle Paris semble s'embarquer pour devenir la « nouvelle Londres ». D'autant qu'une autre ville part en pole position.
Pression fiscale et arrangements
D'après Imane, « Francfort est la grande rivale de Paris ». D'abord pour des raisons fiscales. L'impôt sur les sociétés culminent à 33,33% contre 15%. A noter, tout de même, l'égale attractivité de l'assiette de l'IS fiscal français et allemand (3).
Pour autant, la pression fiscale, en hausse, en France est un boulet bien connu. Surtout que la question est épineuse. « Faire des mesures d'exception pour attirer des multinationales pourrait être mal interprétées. Hollande a diabolisé la finance et pressionné les Français dans le contexte de crise », relève Imane.
Les prélèvements ont augmenté de 60 milliards entre 2011 et 2013. Un jeu d'équilibriste auquel Manuel Valls semble assumer.

Conscient des enjeux du Brexit, le Premier ministre, promettait, après le vote Brexit, une révision du régime des impatriés, permettant aux salariés étrangers de bénéficier de réductions fiscales.
Concernant l'IS, il est question de la ramener à 28%. Enfin, le gouvernement envisage de centraliser les demandes d'installation d'entreprises étrangères à travers Business France. Une mise au pas tant le Brexit sonne comme une chance pour la capitale.
Un costume trop grand
Alors, Gérard Mestrallet, président de Paris Europlace, peut bien vanter que Paris a « 5 banques dans les top 20 européen, un rôle moteur dans la finance carbone et la Fintech », tout n'est gagné.
Du côté des transports, par exemple, si le Grand Paris poursuit son chemin, rien ne sera effectif avant 2024 comme l'expliquait Pierre Yvin, président du directoire (4).
Une date lointaine face à un réseau de transport saturé. En 2014, les gares de Lyon et du Nord étaient déjà considérées comme saturées selon l'Institut d'Aménagement et d'Urbanisme. D'ailleurs, le réseau francilien représente 70% des voyageurs et 40% des trains en France.
Plus incisif, Adam, analyste financier, déplore la « culture de la grève » propre à l'Hexagone. « Croyez vous qu'un pays où 4 grèves des transports, des conflits entre taxis et Uber et 2 grèves de profs par an puisse jouer dans la même cour que Londres? », lance t-il, un brin provocateur.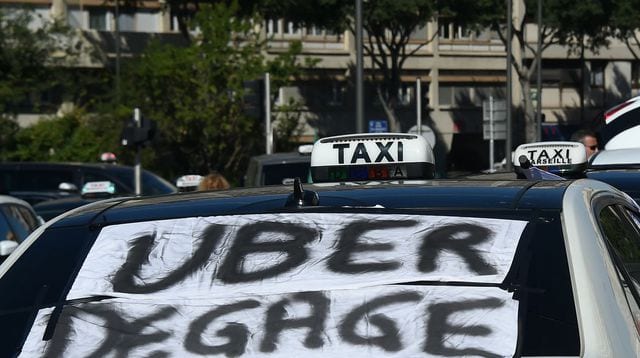 Photo L'Express/L'Expansion, 2015
S'il n'existe pas de statistiques officielles, l'Ifrap rappelle que « les Français font 8 fois plus la grève que leurs voisins allemands… » L'étude, réalisée par le Wirtschafts und Sozial wissenschaftliches Institut, propose une approche européenne comparée. Et les résultats sont édifiants.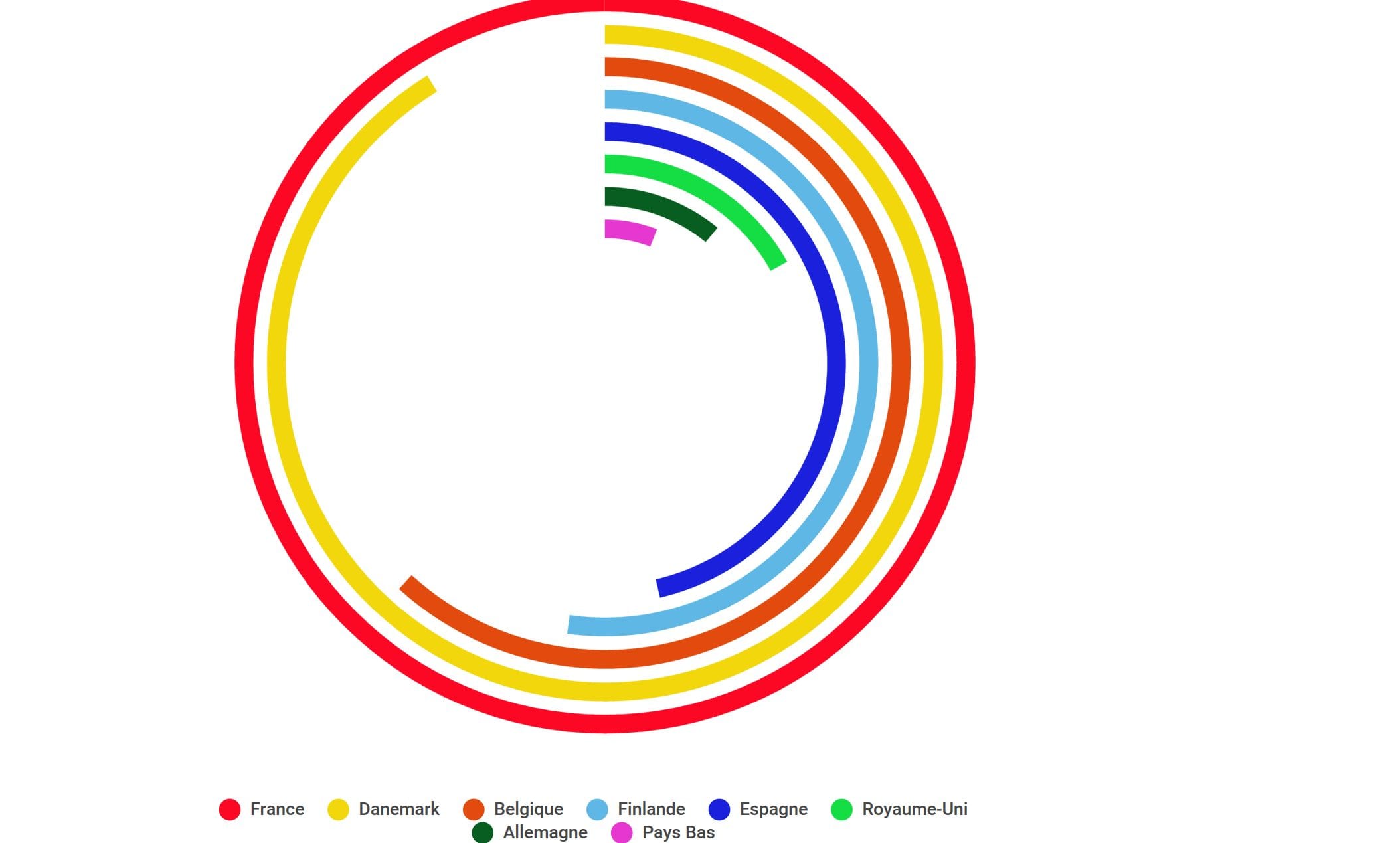 Infographie de l'Ifrap, basée sur l'étude du Wirtschafts und Sozial wissenschaftliches Institut
Paris est-elle entrée dans la mondialisation ?
Au-delà des questions d'organisation quotidienne qu'induirait l'installation de nouvelles multinationales en France, Laurent Chalard, géographe pondère son enthousiasme.
D'abord, parce que Londres a distancé Paris depuis bien longtemps.  » Londres est une ville globale au plan économique mais aussi en termes de rayonnement « .
Si la capitale anglaise était encore, il y a 30 ans, « not the place to be », il faut bien le dire, elle a supplanté Paris, depuis. L'impact de la mondialisation en est l'un des facteurs clés.
 » La langue anglaise a facilité cette entrée dans la globalisation mais c'est surtout son dynamisme économique qui a permis à Londres de se hisser au rang de capitale européenne « . Si Paris est à 24%, des villes comme Bordeaux (29%) ou Toulouse (26%) lui vole la vedette.
Aussi, la révolution inattendue du Brexit sonne comme une promesse pour Paris de jouer dans la même cour que Londres. Sauf que le Brexit n'est pas acté. A voir les tergiversations du gouvernement britannique, le scénario d'une sortie light est plausible.
Reste que même en cas de Brexit total, sans accords de libre-circulation des personnes et des produits, Paris n'est pas assurée d'accéder au statut de Londres.
Dans un monde globalisé, la maîtrise de la langue anglaise reste une condition sinequanone. Contrairement aux Allemands ou aux Luxembourgeois, les Français se classe parmi les cancres.
Une étude d'Education First place la France 24e sur 27e(5). Problématique, également, la situation géographique de Paris.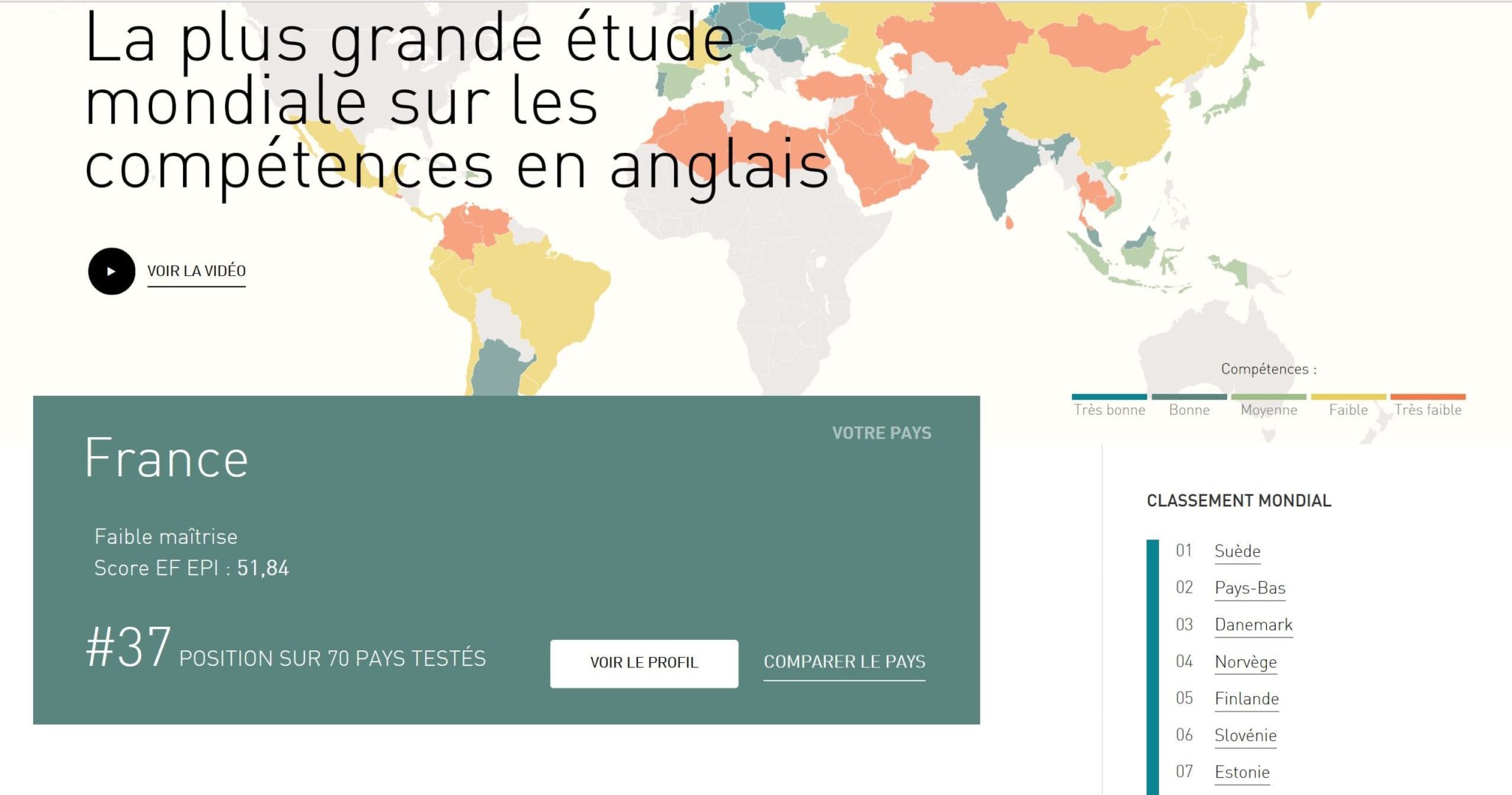 Les résultats France de l'enquête d'Education First
Paris, excentrée
 » La question de la centralité se pose. Ces multinationales vont aller se placer dans la dorsale européenne où se situe Londres, Francfort, Benelux, Milan « , pointe le géographe. A la périphérie de la dorsale, Paris est exclue de cet axe stratégique.
La question de l'image de la capitale est à prendre en compte.  » Paris est perçue comme une ville de consommation, non de production qu'elle est pourtant. Il y a là un problème de marketing territorial « . Une image carte postale qui lui colle à la peau tant le tourisme y est prégnant.
Conflits et parisianisme
Enfin, et trop négligés, les problèmes internes au pays.  » Le rapport au multiculturalisme est un sujet épineux en France. Pour une multinationale, le critère ne peut être ignoré « , selon Laurent Chalard.
Les récents attentats ont bien accentué cette idée d'un pays en déliquescence. Autre enjeu de taille, sortir la capitale son parisianisme.
L'un des enjeux du Grand Paris, au-delà des transports, consiste à briser ce périphérique mental entre les Parisiens et les Franciliens.
Emblème de cet objectif ? L'ouverture de la prestigieuse Villa Médicis à Clichy-Montfermeil. Sur les ruines prochaines de la tour Utrillo, le projet proposera une résidence d'artistes.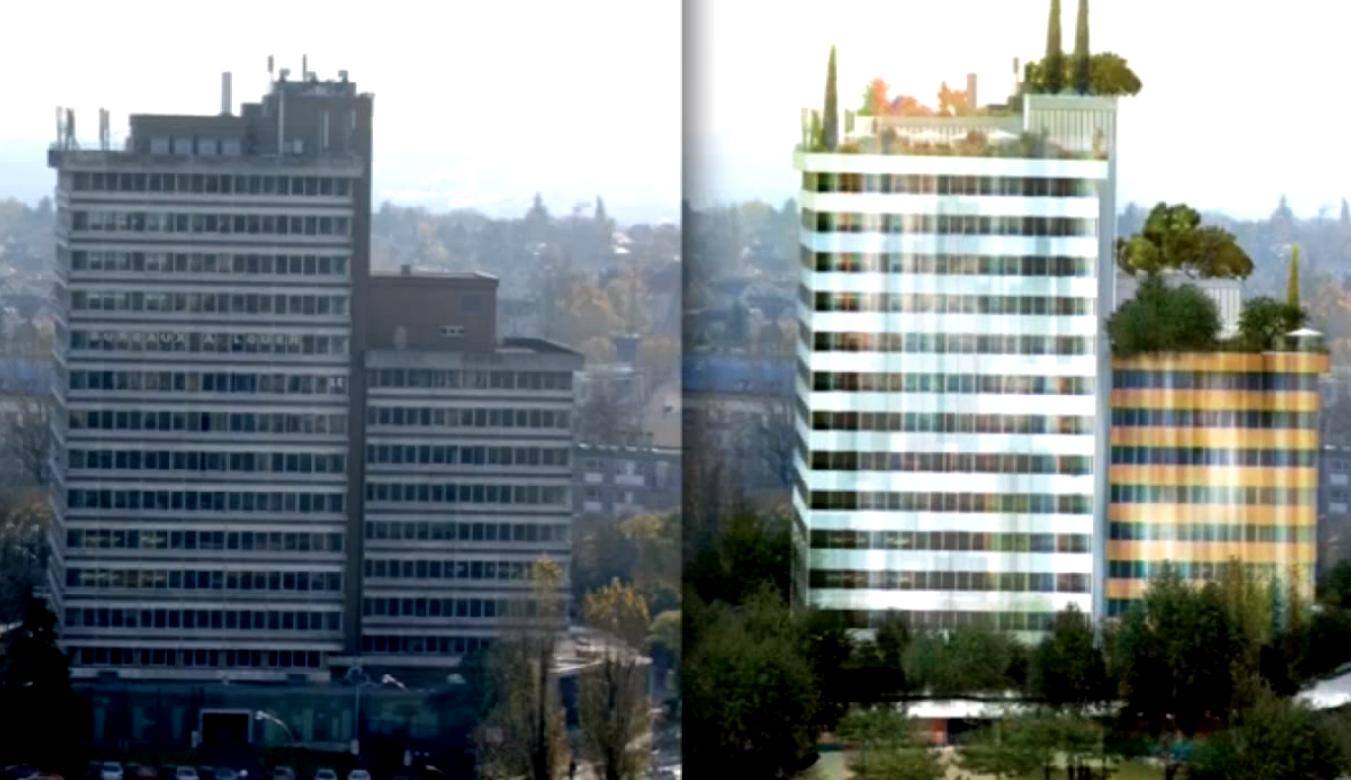 « Opération de destruction/reconstruction de la tour Utrillo », Culture et Communication
Une façon de faire sortir ce coin bien enclavé du 93, là où les émeutes de 2005 sont parties, plaçant la France à la Une des médias du monde entier.
Le projet devrait aboutir en 2023 au même moment que le Grand Paris Express, métro automatique.
Si le projet a résisté à l'alternance politique, suffira-t-il à rapprocher des milieux qui ne se côtoient pas et faire de Paris à l'instar de Londres, la ville des possibles ? À voir.
Car si Paris a des forces, la capitale et sa région empilent des faiblesses liées, aussi à son fonctionnement jacobin et élitiste.
La course au Brexit pourrait être l'occasion d'une introspection pour Paris et ses dirigeants. Après tout, supplanter Londres mérite bien une autocritique. Même quand on est une exception.
N.H-M